wwwgoldenlotusinccom1
Looking For The Perfect Home Or Investment Property?
We Buy And Sell Houses Right In Your Area And Might Have The Perfect House For You!
Let's Get Started Right Now >>
Properties Recently Sold
2544 Sepviva St Philadelphia, Pa 19125
3 beds 1.5 baths 1190 sq ft Townhouse, Built in 1915, Brand new high end kitchen, Great outdoor space for entertaining, New fenced in patio
Market Value:

$250,000
Sell Amount:

$240,000
1632 S Beulah St Philadelphia, Pa 19148
3 beds 1.5 baths 1000 sq ft Townhome Built in 1925, High end finishes, Bamboo hardwood flooring, Beautifully finished basement
Market Value:

$275,000
Sell Amount:

$270,000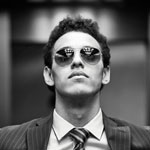 My name is Michael Smith, a Realtor with RE/MAX Hometown Realtors. I have had the pleasure of working with Golden Lotus Properties LLC. Golden Lotus Properties buy and rehab homes. As a Realtor, it's good to know a real estate investment company that is willing to work with your client. I look forward to our future relationship and enjoy the quality of professionalism that Golden Lotus Properties delivers.
Michael Smith
RE/MAX Hometown Realtors